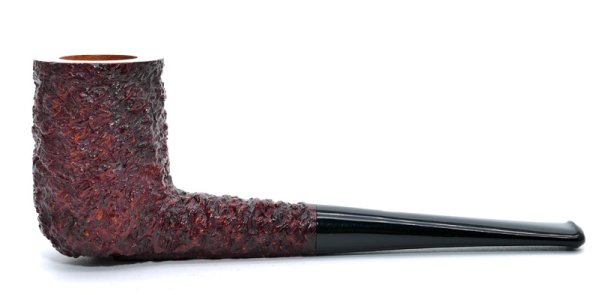 Castello Sea Rock
Castello Sea Rock Briar (Trade Mark) has been the first mark used by Carlo Scotti during his very first manufacture, since 1947. It was born thanks to his intuition who, fascinated by the drafts that the erosion of the waves created on the rocks, wanted to transport them on the bowl of his pipes.
Castello Trade Mark
Castello Trade Mark (Trade Mark) is the name which has always marked the classical Castello red pipes. The colour has changed during years, but its origin is from nature, from cochineal.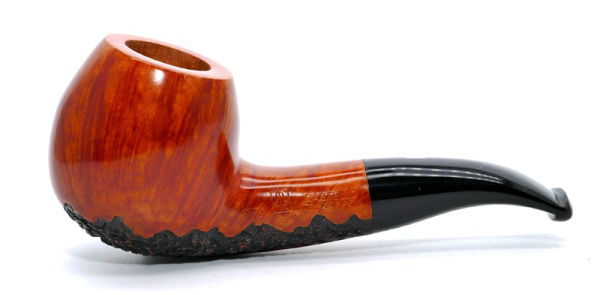 Castello Collection
Castello Collection was born during 1947 and it was the mark used for clear smooth pipes, higher in quality than "Castello" finishing.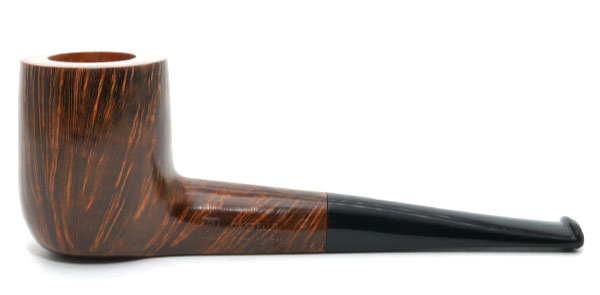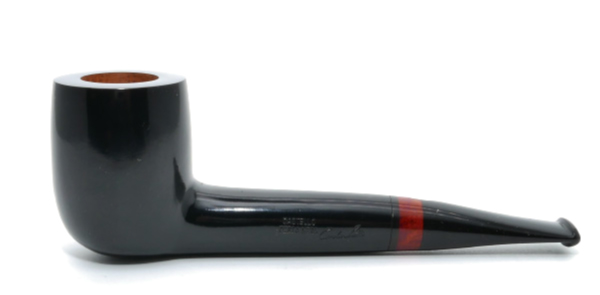 Castello Perla Nera
Castello "Perla Nera" (Trade Mark) was Carlo Scotti's dream; it was submitted to different experiments, now this mark features a black smooth pipe.
Castello Natural Vergin
It was born in the beginning of '60, to satisfy the request of many customers who desired a carved pipe with a natural finishing.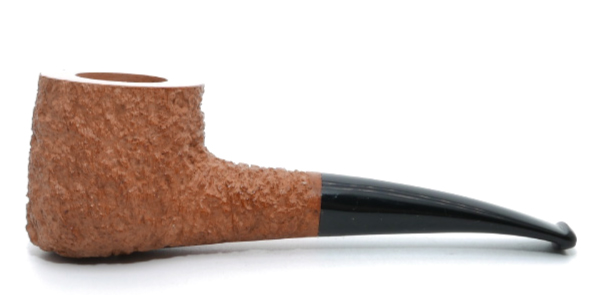 Castello Collection Occhio di Pernice
The mark "Occhio di Pernice" was born in the beginning of ' 80. Before, pipes featured by this particular cut were catalogued as "Collection". Since January 2003 "Occhio di Pernice" has been graded using the classical "K" system.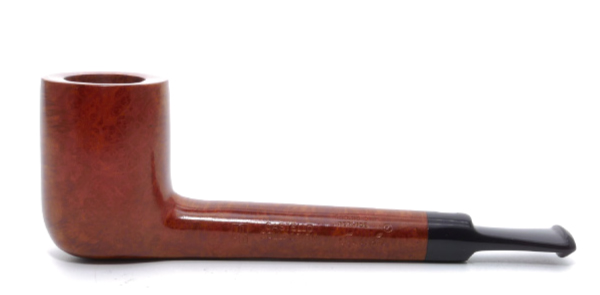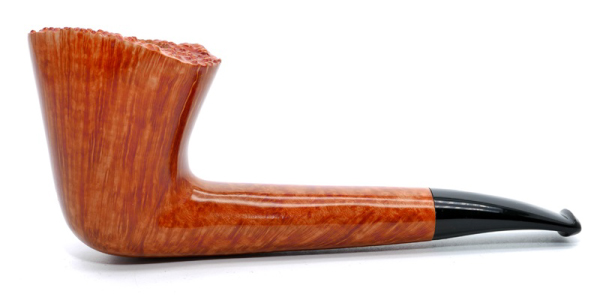 Castello Collection Fiammata
It was born in the beginning of '60 and it featured pipes with an extra high quality and straight grained pipes, just fiammata.
Castello Collection Greatline
It was born, together with the mark "Bigline" (now discontinued), in the middle of '70s.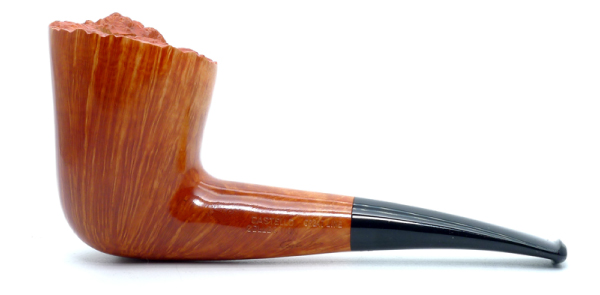 Castello Flame
The first use of this mark Castello "Flame" was during 2000 and it features those creations, evolutions of the classical "Epoca".